Welcome
Welcome to the visualization of the "WWI Diaries" SLNSW collection
We present part of the collection "Word War I Diaries" from the State Library of New South Wales (Australia).
This project proposes a way of exploring and reading the collection based on grouping pages according to the topics they talk about. The analysis has been done with topic models. We are preparing a publication where the process will be explained in detail.
Overview of the collection
Basic metadata of the collection:
Topics are presented in 5 groups:
[bigger means more pages have this topic]
Personal

Christmas
Education
Food
Letters & family
Money & shopping
Music and party
Personal care & clothes
Poetry & spirit
Weather
Women

War

Air
Combat
Context
Health
Front line

Military life

Camping
General
Horses
Lists & reports
POW
Sports
Technical

Travelling

Middle East
Over the sea
Roads & railways

The accidental tourist

City life
Egipt
Countryside
France
UK
---
Explore the collection
---
About the data
Most common topics by group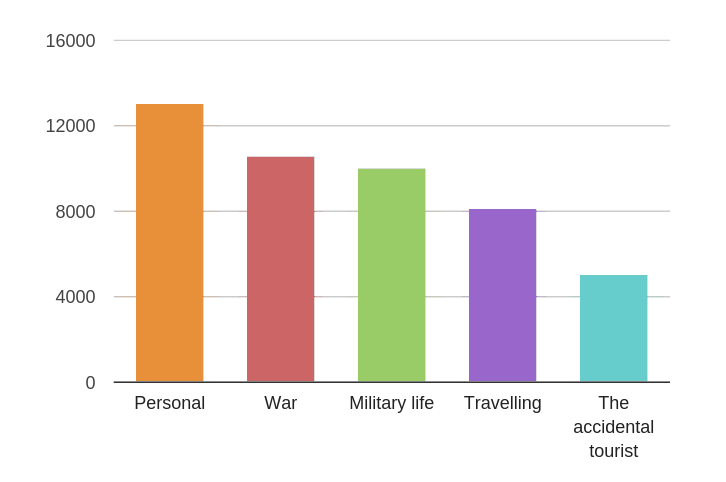 Maximum topic model score per pages: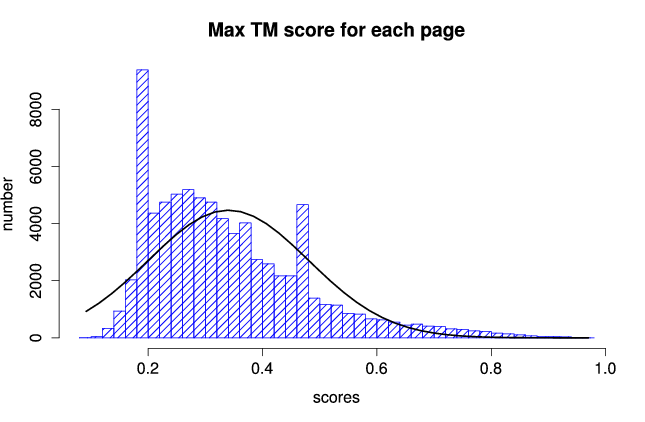 Most common topics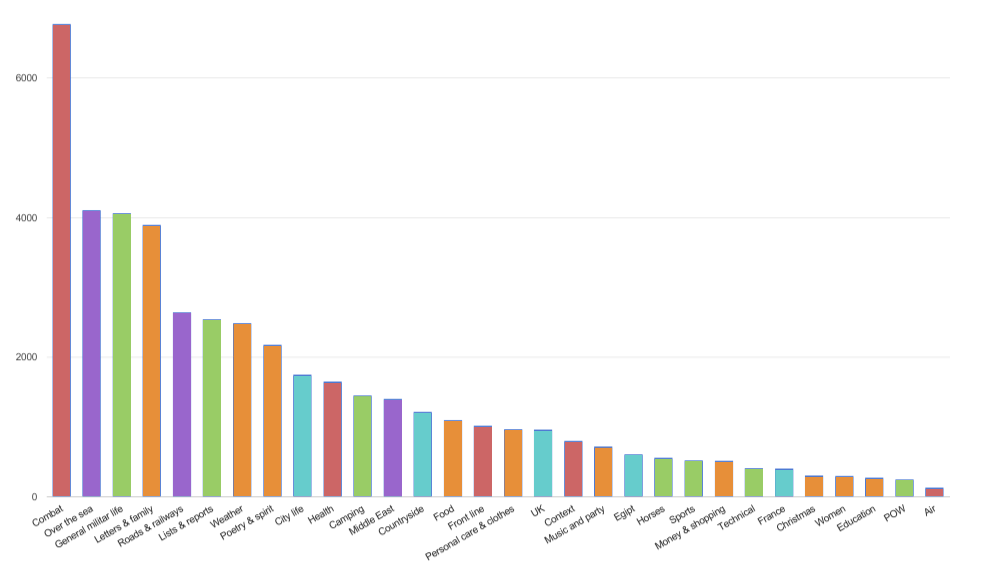 Open data
This project uses data from the collection World War I Diaries, owned by the State Library of New South Walles (Australia).
All the code created to gather, transform and represent the said collection is available online at a Github account under the last version available of the licence that the SLNSW recommends in its Terms of Use.. This is Creative Commons attribution, non-commercial, share alike 3.0 Australia
The data from the collection is accessible through the SLNSW API. The transformation of the data from the collection is also available in the format generated for this project.
Follow the instructions to get the data:
---
---